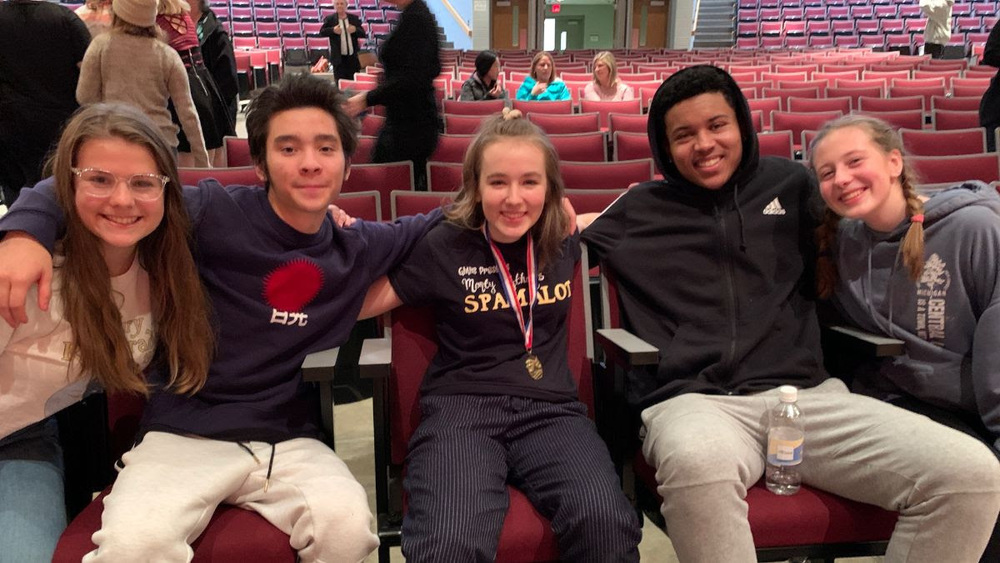 Mason Wins Best Actor, Best Supporting Actors
FCCPS Communications
Monday, October 28, 2019
George Mason actors and actresses brought home quite a haul from the VHSL Sectional Theater Competition. Among those honored Best Actor, Ciara Curtin (center), Best Supporting Actors to Johnny Goodwin (second from right), and CC Meade (far right).
The Mustang troupe performed a one-act play called Rush Lit. The other two students in the group were Amalia Alexander left and Kevin Hong second from left.
They were assessed on their acting prowess, working as an ensemble, and execution of direction. The Mason thespians advance to Super Regional competition.