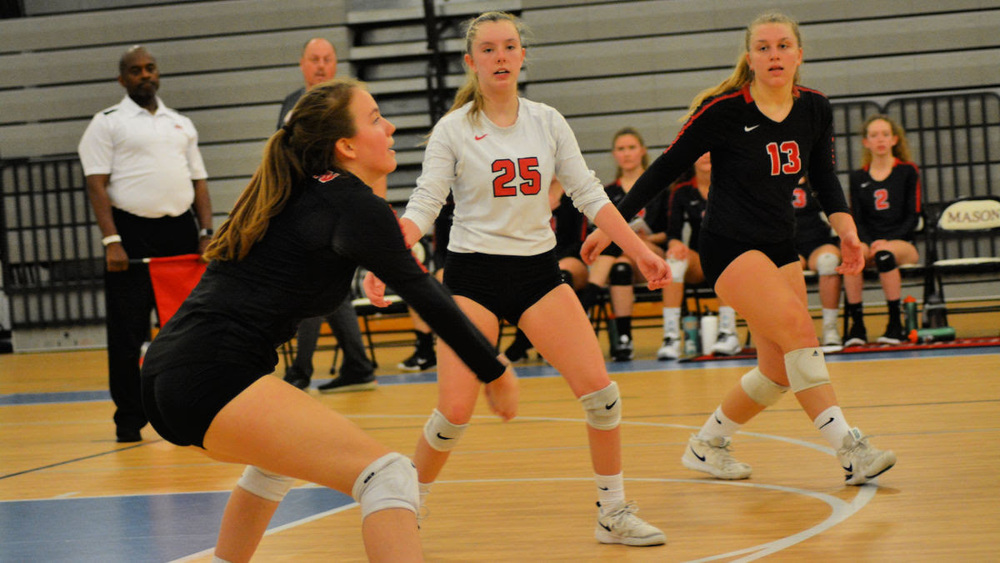 Volleyball Ends Year at Regionals
FCCPS Communications
Monday, November 11, 2019
Mason lost the opening set in the Region SF against Independence (Ashburn) on Thursday night at home. The Mustangs regrouped and came out strong in the second set, taking the match to 1-1. The Mustangs lost the third and won the fourth.
The gym was loud with fans stomping the bleachers and cheering their teams on as the fifth and final set began. The GM girls concluding a hard-fought, emotional roller coaster of a night.
The great news is that with no seniors on the team, the majority of the crew are expected back next year, even stronger from this year's great run.