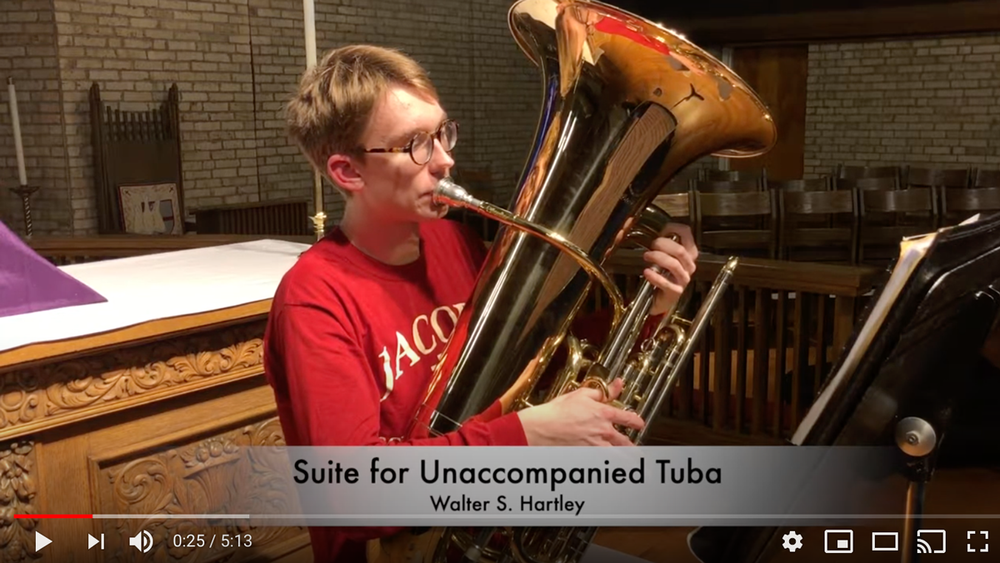 Music from the Heart: A Suite for Unaccompanied Tuba
FCCPS Communications
Friday, May 01, 2020
The GMHS students from the wind ensemble, symphonic band, guitar, and IB music classes are sending you into your Friday with a classical tuba piece performed by senior John Kelley.
Listen on their YouTube channel, Music from the Heart to today's new posting, A Suite for Unaccompanied Tuba by Walter S. Hartley.
The channel features student music performances saluting heroes of the pandemic. Videos will be distributed regularly throughout the 4th quarter to salute the COVID-19 workers who are inspiring all of us to stay home to flatten the curve, while the workers continually sacrifice to keep us safe.