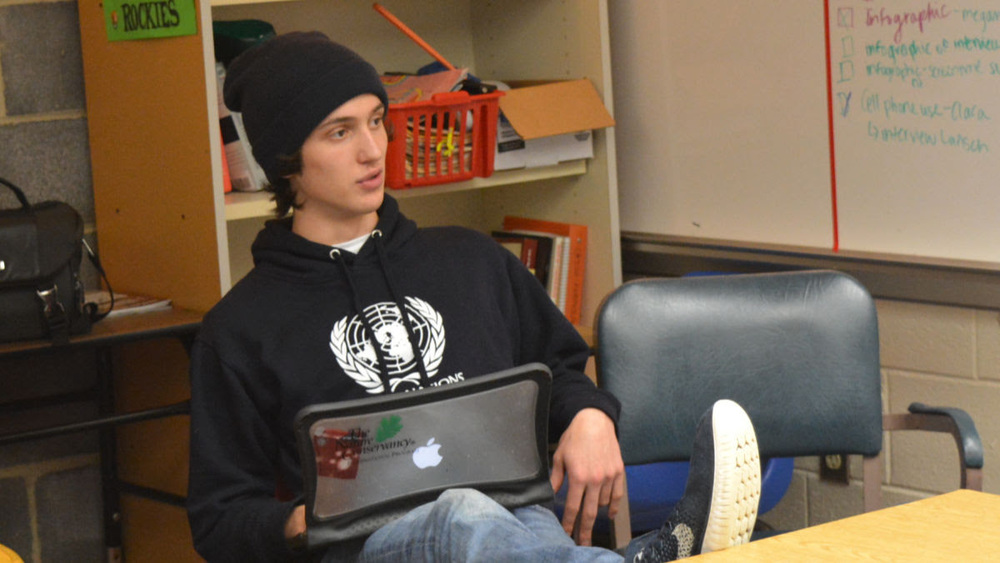 Colter Adams: Presidential Scholar
FCCPS Communications
Tuesday, May 26, 2020
Congratulations to Colter Adams for his outstanding achievement. He has been named one of 161 U.S. Presidential Scholars based on outstanding academic achievement, community service, and leadership.
Colter above is shown in a meeting for The Lasso, GM's online newspaper, where he served this year as the Managing Editor. As a four-year contributor to The Lasso, Colter wrote about local and national politics, music, art, created and edited student podcasts, and did important investigations that focused on student press freedoms. You can read his staff profile and find links to his writing here.
Colter also composed the almost two-hour-long electronica score for the GMHS theater's production of "A Curious Incident of the Dog in the Night-Time" and he was in the process of composing the score for this year's spring production when it was shuttered due to COVID.
Colter was selected from 3.6 million 2020 high school graduates; a pool of 5300 candidates who qualified for the 2020 awards based on their SAT or ACT exams; and 621 semifinalists announced several weeks ago.
Read the full press release from the US Department of Education here.