CAMPUS PROJECT - MAY COMMUNITY MEETING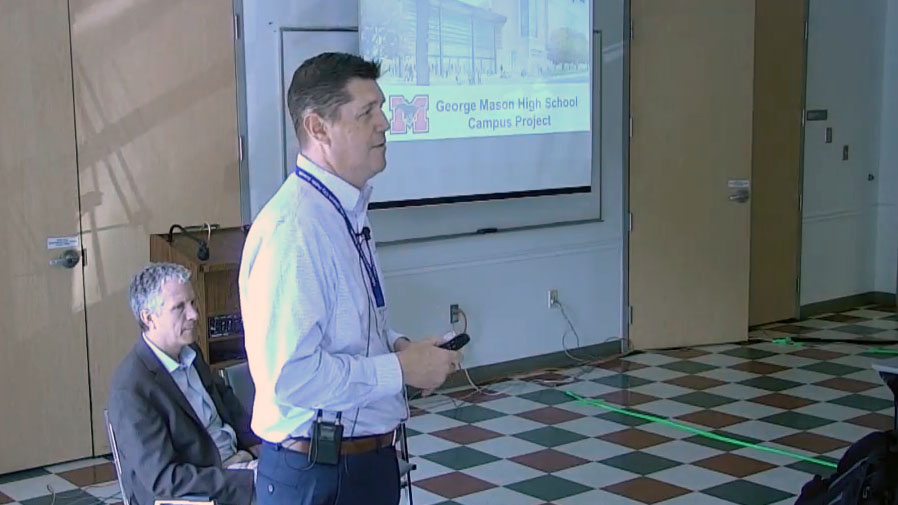 Another of the "Sunday Series" of public "Town Hall" style community meetings updating the George Mason High School Campus Project and the newly re-named West Falls Church Economic Development Project took place on Sunday, May 20 at 2 p.m. in the Community Center's Senior Center.
Falls Church City Public Schools Superintendent Peter Noonan provided an update on the high school construction project, and City Manager Wyatt Shields discussed the latest the economic development project that will be built on up to 10 acres of the current high school campus.
A highlight of this meeting was Dr. Noonan's narration of a series of photos taken during a recent tour of schools built by the three finalists for the George Mason project.
Attendees were provided an opportunity to ask questions.